Our Team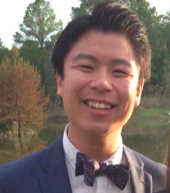 Maicen Young
Director
Maicen (Mason) Young is the founder of Cortina Volleyball, host to the best volleyball coaching clinics around Boston. Every day he hears about the best volleyball players from other parts of the country. It is his mission to make volleyball in new england elite.
Maicen began his volleyball career in 2006 at Newton North High School in Newton, MA under the coaching of Richard Barton, founder of the highly successful SMASH Volleyball Club. As a player, Maicen played at the setter and libero positions. As a coach, he began in 2007 by assisting the boys and girls freshman programs at Newton North. In 2008 Maicen was brought on by SMASH to help out with their year round clinics, leagues and travel teams. It was with SMASH that Maicen learned the core values and best practices to create a successful volleyball program.
Beginning in 2014 Maicen was lucky enough to inherit an incredible team in the Northeastern Women's Club Volleyball program. He loves the skill and passion his team brings every single day. At the end of the 2015-2016 season, the team finished 25th in the nation at the national club tournament. Maicen and the Huskies are looking to improve on this finish in 2017. This team has meant a lot to Maicen. In one of our most popular blog posts, Maicen goes into why coaching is so important to him and how this Northeastern team has helped him realize it.
Maicen is an avid Boston sports fan. He also loves many genres of music and plays bass guitar. You can also find Maicen gaming on his Xbox One during his spare time.