For a lot of coaches, a big challenge coming into the season is that their returning players begin the season out of shape. A main reason why athletes do not get the proper exercise they need during the offseason is a lack of location to train. Gym access is not always an option for players, especially if money is an issue. Luckily, Boston has a great selection of free outdoor spots athletes can go to to train for the upcoming season. Here are some of the best places for volleyball training around Boston:
1. The Charles River Esplanade (Back Bay, Boston)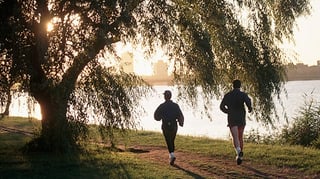 A hugely popular destination, Boston's Esplanade provides a beautiful setting and lengthy course for athletes to go on a stimulating and challenging run. Keeping a proper playing weight an building stamina are huge forces behind successful volleyball athletes. Having a large number of fellow runners will help keep you motivated while you are there too!
2. Corey Hill (Brookline)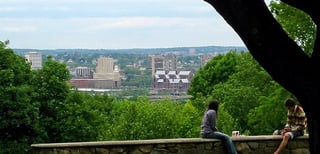 To build strength and speed in your legs, sprints are excellent ways to improve. Add in a massive hill, and you have just increased the effectiveness of each stride by a ton. Summit Avenue in Brookline provides athletes with a massively challenging hill to take on. If you can sprint up this hill a few times non-stop, your lower body explosiveness will thank you (in a few days after you recover of course!). To add a little extra motivation, once you get to the top there is a very scenic view overlooking the great city of Boston and Cambridge coupled with a pleasant seating area for you to recharge and prepare for the next one!
3. Cold Spring Park (Newton)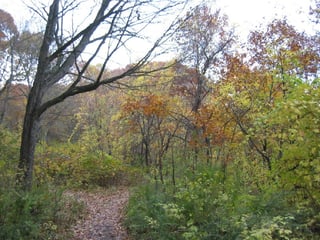 Right outside Boston, this park offers a great trail through the woods to run on, along with stations throughout the course such as pull up bars, jump boxes, and other simple tools to mix it up for your body along the way. Keeping your body guessing during a workout is great for fitness, and to train your mind in adjusting to the unpredictable demands that come up in a game.
4. Sand Volleyball Court (Northeastern University, Longwood area)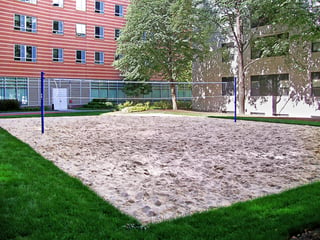 Training on sand is always more difficult than training on regular concrete. This hidden court has clean, safe sand (understandably hard to find in Boston) with close proximity to the E-Line MBTA. Whether you are getting reps jumping, running, changing directions, etc. working on sand will help strengthen those legs much faster than on concrete!
5. Mount Monadnock (Jaffrey, NH)
Alright, this one is a little farther than the other ones but still only a 45 minute drive and well worth it. Hiking this smaller sized mountain is much like going on the stairmaster at the gym but will give you a more stimulating and effective workout. What I really enjoy about these trails is that the paths slowly increase in difficulty and incline, so you gradually build up to an awesome leg workout without even realizing it! When you get to the top, snap a few gorgeous nature pictures for all your friends to see!
We are always hearing about new spots around Boston for training, subscribe to our blog below to stay updated!
Are you thinking of coaching volleyball? This post here will show you how easy it can be to make the jump!
Now that you know places to train in the offseason, get ready for tryouts with this blog post here!