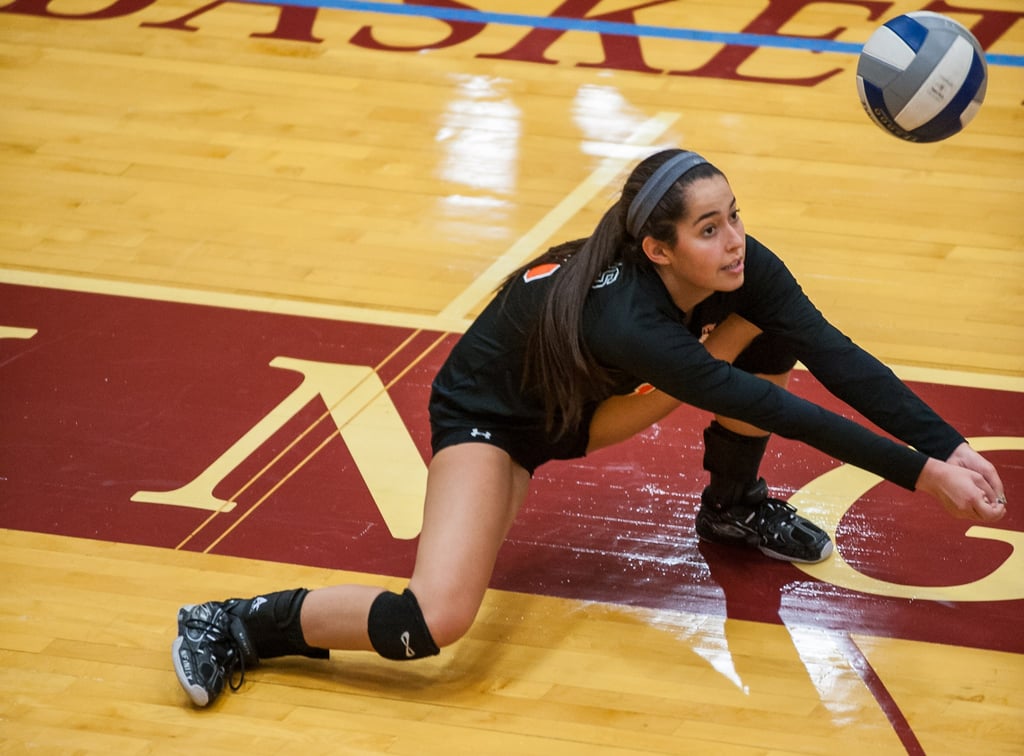 The other half of Boston University's top tier outside hitting duo, Alana King is the youngest of three volleyball siblings. From my own hometown of Newton, MA, I have known Alana since she was in middle school. By then, Alana was already a few years into her volleyball career. Starting when she was 9 years old, she first got an interest in the sport through her older sister Becca who was playing for the Newton North High School team. Alana would tag along with her parents to watch her sister's games, "decked out in black and orange", and had an immediate interest in the sport. She first learned from her sister and by playing in the Mass Pats club program. She continued into the Newton North program, just like Becca and her other sibling David, and saw a great amount of action right from her freshman year. During her senior year of high school I remember asking her what schools she was considering, with the hopes of pushing her towards Northeastern so I would not have to deal with playing against her, but unfortunately for me she went to my alma mater of Boston University and is having huge success there. Outside of volleyball, Alana is following in her mother's footsteps as a computer science major. She is also involved in BU Greek Life as a sister of the Kappa Delta sorority, big into food, and watches a fair amount of HBO shows (quoted as "I'm not really that interesting" but no Alana, that's really fun). I sat down with Alana this past thanksgiving week to chat about volleyball, check it out below!
Playing
Q) What skill was hardest for you to learn?
A) "I would say mentally being able to keep your cool on the court, being able to shake off points and not get frustrated."
Q) What position would you say does the most impressive things on the court?
A) "Setter, especially with Dani, she can get to so many balls and it definitely makes the biggest difference on the court to have a good setter."
Q) What is your favorite thing about being an outside hitter?
A) "I like that I get to do every skill. I like playing all the way around, it's so much easier to stay focused and get momentum in the game if you are on the court at all times."
Q) Do you have a favorite playing memory?
A) "I think my favorite was in state sectionals against Brookline, our town rivals, we won the first two sets and lost the second two. In the fifth game we were down, but then I had a serving streak and we ended up winning which was really exciting."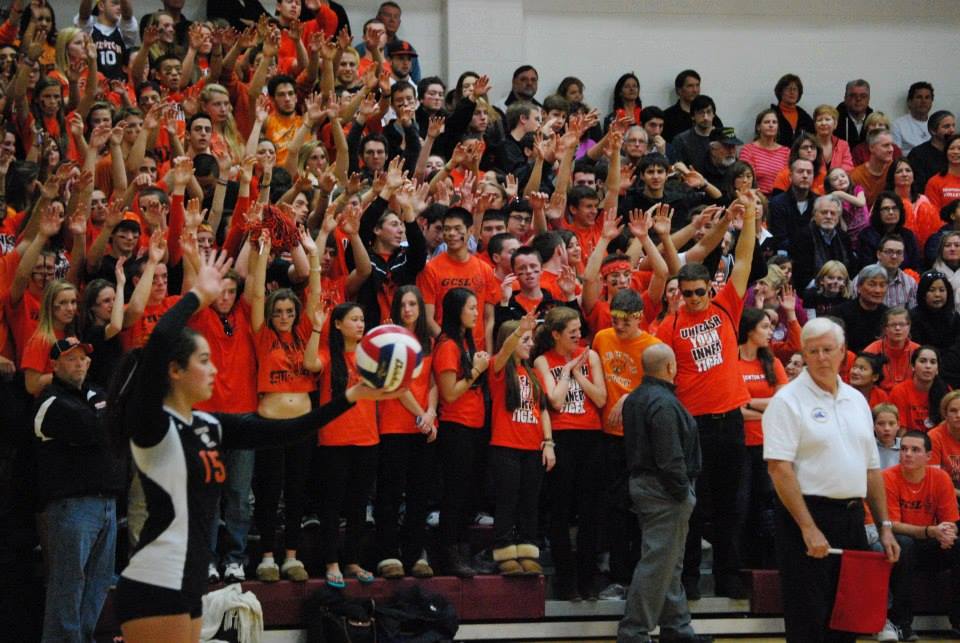 Q) What was the toughest loss you experienced?

A) "State finals my junior year to Barnstable. We won the first game by a lot so we were feeling pretty confident, but then we lost the next three. It was a real downer."

Coaching

Q) Did you like volleyball from the start or did it take some time?

A) "I really liked it immediately. I always liked watching my sister play but once I started playing I got really into it. My obsession started more in middle school around 7th or 8th grade when I started playing club more seriously."

Q) What is a trait every coach should have?

A) "I like a coach that can keep their cool and one that doesn't really yell. I've never reacted too well to someone yelling at me. I also like a coach that can distinguish what the team's actual issues are and understands the dynamics of the team."

Q) Is there a particular coach or mentor you had in the past you would like to give a personal shoutout to?

A) "I can't not say Richard Barton (My personal mentor as well!). He taught me a lot about the mental aspects of the game which as I said earlier have always been the hardest for me to learn. For skill sets I'd have to say Kai when I was on his SMASH 17s. He taught me a lot about volleyball strategy and how playing smart can be better than playing powerfully."

Q) How do you think the coach to player dynamic should work?

A) "A great coach should be willing to listen to some of your thoughts and concerns, but ultimately they should be someone who embraces having a powerful say on the team and use it correctly. They can also read the court, like when a drill isn't working well or when a player is feeling down and can figure out how to turn that around."

Team

Q) What is the most important characteristic you think a team should have? How do you think BU is working to achieve this?

A) "Trust definitely. I think it just comes with time. When you learn how other people on your team play you can understand when people are going to do what. I think our team does a pretty good job with that, and I think at this point in the season the new players are starting to mesh in really well."

Q) How does this BU team differ from any team you have play with before?

A) "Everyone on the team is really close this year. There isn't anyone that does not get along. It makes it a lot easier to be on a team with no conflict. I think this year we try and have a little more fun out there, there's a less serious feeling even though we know we need to work really hard. I think the fun attitude helps with energy and playing loose."

Q) Where do you think the BU team has made the biggest improvements from last season?

A) "On the court we switched to a 6-2, so it's nice having 3 or 4 hitting options in every rotation. I think we are a little closer this year too. I think it has a lot to do with how the leadership has taken charge and more commitment from everyone on the team."

Q) Is there a particular teammate you would like to give a shout out to, why?

A) "I'd like to give a shout out to Kelsey, she's been working really hard at practice and is definitely one of the people on the court I trust the most to stay calm and always have a positive attitude."

Leadership

Q) If you had to define your role within the team, what would it be?

A) "I like to think I try and keep a positive happy attitude on the court. I try and bring other people up on the court if it looks like they're feeling down. Alex is our president but I like to think I help her lead since it is a lot to take on by herself."

Q) Why do you think having leaders besides a coach is important?

A) "The coach isn't on the court, and it's a lot easier to get mad at a coach than it is to get mad at a teammate. Knowing your teammates are there for you, it's really big to have on the court."

Q) What is the most important thing you think volleyball has given you?

A) "How to control my own emotions and actions. You can see how much it reflects on everyone else while you're out there, so I have to be mindful about how I act because it is much bigger than me."

Q) One last chance to say anything meaningful to your team.

A) "The volleyball team has been such an awesome and important part of my college experience, and I look forward to going into practice every day to let off steam, decompress, and I love that you guys make it so fun."

Q) What are you thankful for this thanksgiving?

A) "Is it too lame if I say my friends and family. Also being done with my schoolwork." -That is not lame at all Alana. As Richard would say, "Very cool!"

Q) What is something anyone on the team can do that indirectly helps them lead the team?

A) "Seeing someone on your team work really hard for something whether its chasing down a ball, a crazy up, big block, amazing kill. Seeing someone work that hard it makes you say I can work that hard too and makes you want play up to that level."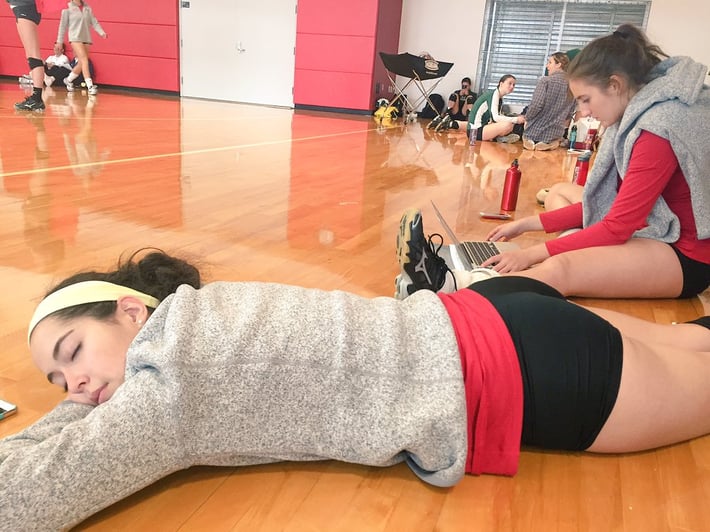 If you missed the Q&A with the BU Women's Volleyball Club president, Alex Braverman, check it out here! And if you are interested in trying out for the team or getting to know a little more about them before you make your decision, check out their twitter, facebook, and bu.edu page!