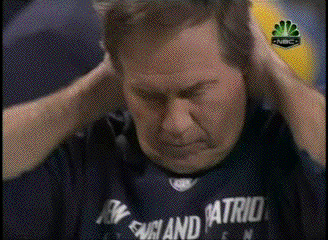 Every coach can recall a practice that they put a lot of thought into and were sure it would be a hugely successful session, realizing by the end it was a major flop. Even with an arsenal of drills focusing on different skill areas, sometimes practices do not live up to the vision you had. This brings up the looming question of how do I run an effective volleyball practice? There are many factors that go into making sure the techniques and skills you are focusing on in practice have a lasting effect on your players, here are a few of the most important ones:
1. Have a Focus
This seems obvious, but it is so obvious that coaches sometimes do not even consider this when planning their practice. To answer the question of "how do I run an effective practice?", there needs to be a clear focus or goal of the session. It could be an area of weakness for your team, building on areas of strength, or any other element you deem fit. It does not have to be one singular skill, you could define the focus as improving all-around skills, but every drill you put into practice should be related to the ultimate focus for the day in order to maximize drill effectiveness.
2. Clearly State and Constantly Remind the Focus
At the beginning of practice it is very important that you state the goal of the practice plan to your players. Understanding the reason why you have scheduled each drill and the skill they should be paying particular attention to will really help the goals resonate in each player's mind. When a coach and a player are on the same page, it really improves how effective your practice is. Additionally, it is just as important to repeat the goal you stated at the beginning of practice regularly throughout the session. Within the ebb and flow of drills it is easy to get complacent and start going through the motions as a player. A clear reminder on what practice goals are will ensure the focus stays fresh in a player's head for each repetition.
3. Make Your Drills Build On the Goal and Each Other
Now that you and your players know the goal of the practice, having the correct drill sequence in place is key in making sure the goal is realized. If your drills are not catered to the ultimate focus, then the practice is not effective in reaching this goal. The drills should also be progressive to some extent. If you are focusing on several skills, be sure you move sequentially to ensure realistic progression and simulation.
These are the three main points that help answer the question of "How do I run an effective practice?". Following these basic points will help improve the quality of each session you hold with your team. There are a few more things you can do to make your practice plan more impactful. If you enjoyed this quick summary, be sure to check out the full method below!
Still stuck at tryouts?Check out our guidelines for tryouts too!